To us, it's personal.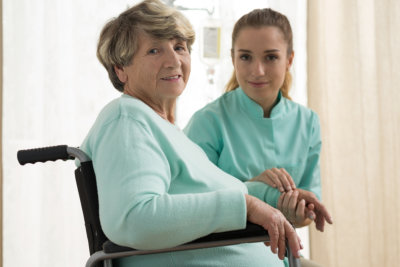 Would it be better when care is personalized? You probably are questioning the same thing when deciding which care option is right for your elderly loved ones. At All Connecticut Home Care, we will give you confidence in your decision about your family members' care. With personalized senior care, our team assures you with care tailored to your aging loved one's needs and preferences. Personalized care begins with an in-home care assessment and once done, care planning takes place with everyone involved in the care, including the individual who will receive care, the care providers, and the family members. We also work with our clients' schedules when creating a care plan, as well as offer flexible hourly pricing and do our best to work with your budget.
Our goal is to prioritize your and your loved one's safety and satisfaction in every step of the way. We make sure to respond to your needs as soon as possible and provide you care from a team that feels like family. In the event of inclement weather, we also work with local organizations to ensure your family member's safety.
Interested in this service?
For further inquiries about our personalized senior care, please don't hesitate to reach us by phone or email at your convenience. You can also leave us a message here.